The genesis of the project
Following the death in January 2021 of Mr. Joël Robert, multiple world champion of motocross, a call on social networks (fr) was launched by Mr. Maxime Prévot, Deputy-Mayor of the City of Namur, to collect a maximum of memories of the time of the Motocross de la Citadelle. Anyone with photos, medals, bibs, etc. can contact us via the email address mx@namur.be.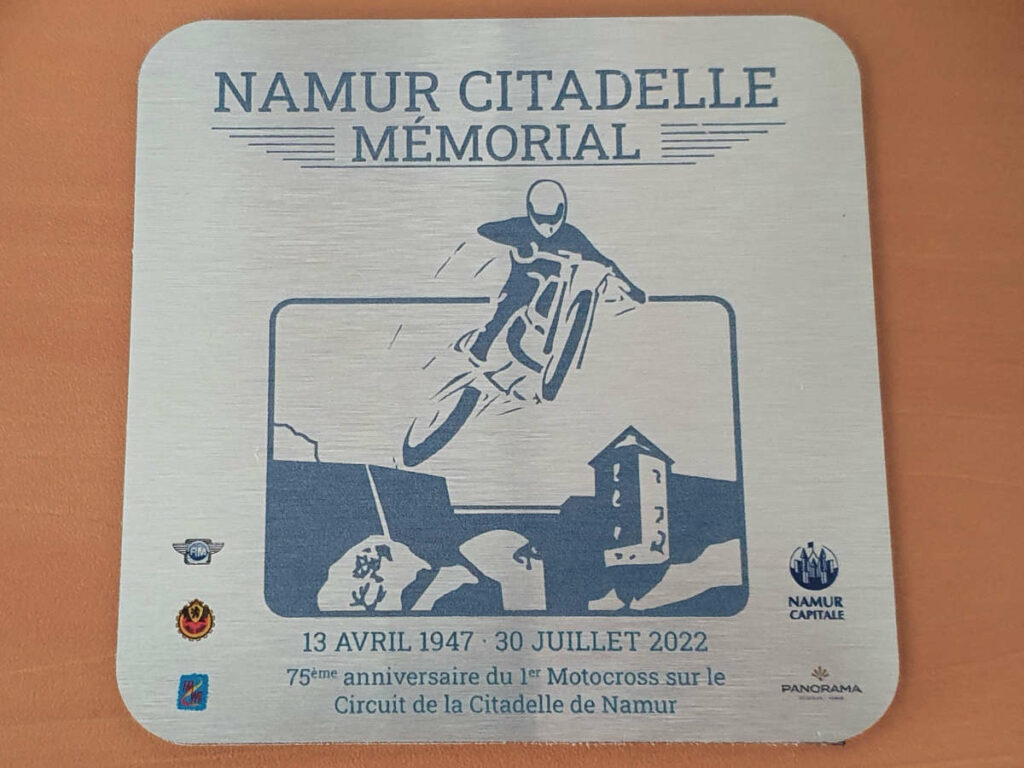 Resource persons
The media coverage of the project means that archives, memories, photographs… are made available to us. We can thus constitute a list, which grows day by day, of resource persons.
The various photos published on this site are other, the work of : Ray Archer, Pierre Capart, Jacquie Courtin, Henri Dave, Regis Decobeck, Pierre Decoeur, Mr Dejongh, Benoît Doppagne, Gordon Francis, Serge Frocheur, Pascal Haudiquert, Jan Heese, Edmond Luyten, Nick Nicholls, Mr Robyns, Mr Rohain, Riccardo Tagliobue, Frank Van Hoydonck, Massimo Zanzani…
Despite our efforts some authors of these photographs could not be identified.
Essential documents provided by Gilbert Bruynooghe, Marnix Vanslembrouck – Journal "L'Avenir".
Project management
It is the External Relations Commission of the City of Namur, headed by Mr. Frédéric Laloux, which coordinated all the actions related to this project.
The editorial coordination of this website is provided by Mr. Edmond Luyten. The historical references were provided by the archives of the newspaper l'Avenir and written by Professor Axel Tixhon of the Department of History at the University of Namur.
Partners


Since its creation in 2009, SONUMA has ensured the digitization, preservation and enhancement of various audiovisual collections of the Wallonia-Brussels Federation of Belgium. This represents more than 85,000 hours of radio broadcasts, 90,000 hours of TV programs, 6,500 hours of films and 12,000 photos. These thousands of hours of sound and images are now accessible to professionals, the educational and scientific community as well as the general public. A selection of the SONUMA archives is available on the RTBF's AUVIO platform.
The partnerships that SONUMA weaves with actors from the cultural and associative world are part of the dual objective of enhancing the audiovisual heritage and supporting these sectors. The interesting collaboration with the City of Namur for the Motocross Memorial of the Citadel perfectly matches this mission of digitization and safeguarding of the French-speaking Belgian heritage carried out by SONUMA.